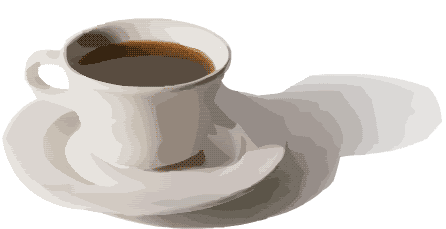 Her husband Praises her.
Proverbs 31:28
Phil has to get up for work two and a half hours from now; four central standard time. I've now been up twenty one hours.
Maybe I am crazy. Don't tell me if I am, OK?
I made some commitments and I intend to keep them. One of them is simply a personal promise I made to myself concerning my husband. Some mornings I really kick myself for it, but there are times that it feels really good. I wanted to make an impact on my husband's day. He works hard and I wanted to do something to let him know that I appreciate him. So I decided that I would get up with him every morning to make his coffee, his lunch, and kiss him on his way out. Before you get that June Cleaver image in your head, let me assure you, I am not anywhere close.
He was at work one day eating his lunch and conversation turned to wives and mornings and making lunches. Phil was the only one who had a wife that got up to make her husband lunch. All of the gentleman with him were envious. As the weeks went by, Phil would hear comments like,
"Yeah, well Phil's wife makes his lunch."
"He's special, his wife fills his thermos for him in the morning."
They teased, "Does she turn back your bed and put a mint on your pillow?"
The teasing was all in good fun, but digging a little deeper and recognizing their envy made me a little sad. I wish every wife would do something for her husband that would make him praise her. I wish every husband could walk around with a smile on his face knowing that something is different in their relationship; something that he praises her for.
When Phil came home that first day and told me how he was the only husband who was "spoiled" enough to get his coffee and lunch made, it made me feel good. He was really proud of it and while pride usually has a negative connotation in a Christian's life, I really think its ok for a husband to be proud of his wife. I think it boosts his self confidence and days go by with less stress.
Why don't you try it for a week. Get up a little earlier and make him coffee and make his lunch. If he doesn't take his lunch, make him breakfast. If you already do this stuff, slip a note in the lunchbox with a reminder of how sexy you find him.
Check back with me next Saturday and tell me if it made a difference in his attitude during the week.
~michelle
My thoughts grew hot within me and began to burn, igniting a fire of words
Psalm 39:3

Michelle Pendergrass
is a coffee-lover who lives in Knox, Indiana where she homeschools her son, Zane. She blogs at
Just A Minute
. When you visit, please note that her son is most definitely weaned and has been for some time now. Some names just stick.
©2006 Michelle L. Pendergrass - All Rights Reserved